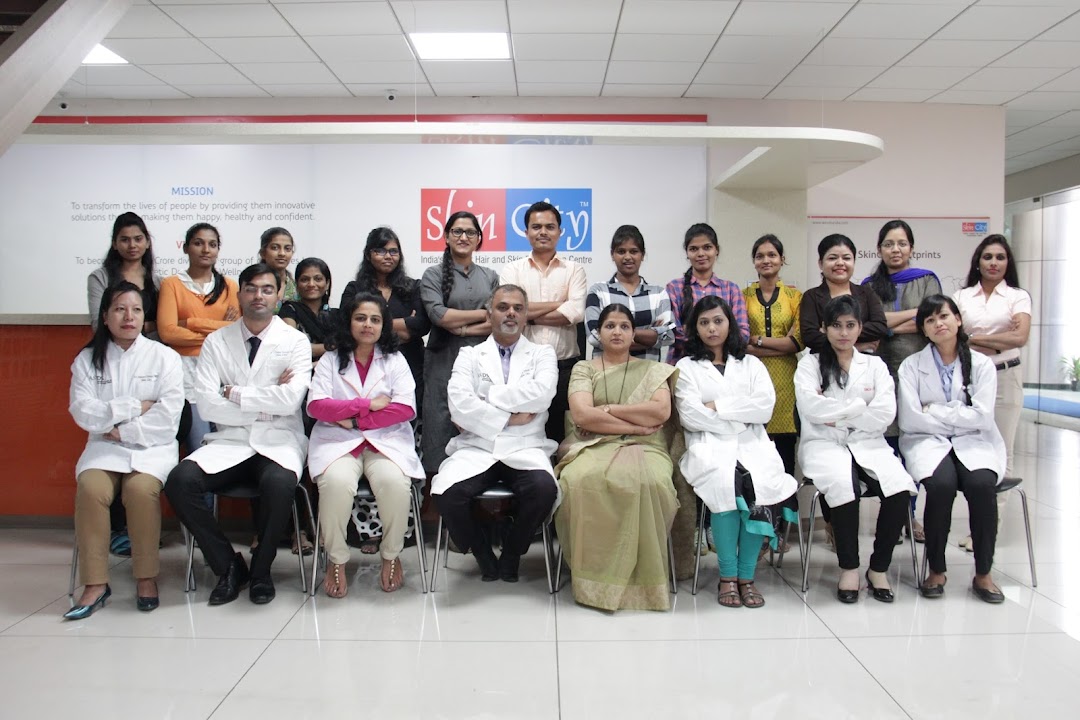 Skin City is the largest Aesthetic Dermatology set-up in India and the only one that practices Aesthetic Dermatology with an institutional approach. There are many players in this field but they work either purely on a commercial basis or as a traditional dermatology institute and conduct work only in dermatology.
Our services include dermatology and skin surgery, aesthetic dermatology, lasers & cosmetic surgery and hair treatment. We have thus established ourselves as the perfect balance between aesthetic dermatology, hardcore dermatology & dermatology teaching.
Skin City caters to 16 districts of Maharashtra & Karnataka. Over the past 12 years, Skin City has catered to more than 3 lac patients from these districts. Apart from that, Skin City has treated 2 Lac patients with lasers.
Dr. Niteen Dhepe, Medical Director, Skin City was invited to the Mexico World Congress of Cosmetic Dermatology in 2012 to speak on the long-term results of laser hair removal in India. An exhaustive data of 40,000 treatments performed over the period of 8 years was presented. Such long-term data is not available anywhere else in India in the field of aesthetic dermatology.
Dr. Niteen Dhepe as a pioneer in the latest trends and technologies in Laser and Energy Based devices is regularly invited as faculty to various National and International conferences. He is the first to embrace and launch new technologies in this field, and has already enjoyed experimenting with more than forty different lasers and energy based devices (EBDs), he is therefore called "The Laser Man of India."
Mission
To transform the lives of people by providing them with innovative solutions, thereby making them happy, healthy and Confident.
Vision
To develop research based protocol for treatment of keloid in all types of skin especially in Indian skin.
Objective
To become center of excellence in scar and keloid treatment