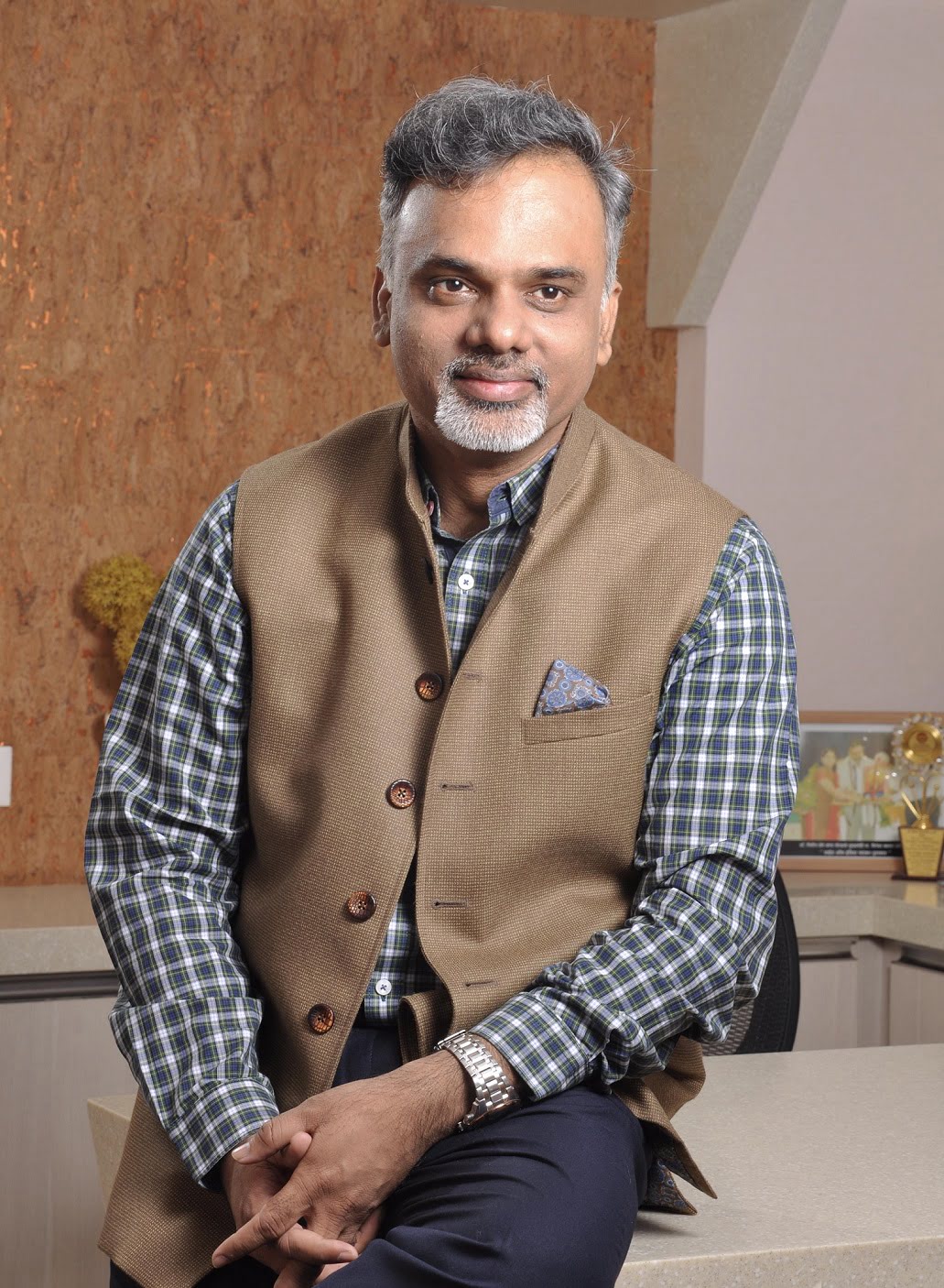 25
Years Of Experienced in Medical Services
Best Keloid Specialist & Dermatologist in Pune
Best Keloid Specialist in Pune - Dr Niteen Dhepe is a board certified and senior dermatologist and possesses highest expertise in lasers. He is pioneer in introducing many lasers and energy based technologies in India. He has evolved various newer techniques of adopting laser energy for Indian skin. He is often called by his colleagues as 'The Laser Man" of Indian Dermatology.
Dr Dhepe was the first user of Ultrapulse SCAAR FX technology in Indian Dermatology. He has developed his own protocols of using fractional CO2 laser and other modalities in various scar conditions. He has devised his '5 tier technique' of acne scar modification. He has coined the concept of 'vertical subcision' with lasers. He has proposed an entire new way of classification of 'laser treatable scars and scar-like conditions'. His innovative work is included in multiple chapters in various textbooks. Dr Dhepe is now considered an scar-authority as he has established the sub branch of 'laser scar reduction'. Book Your Consultation.
Can keloids be cured by surgery?
Absolutely No. Because Keloids are known to occur at the site of Injury. In fact Keloids develops at the site of surgical wounds. May be bypass surgery wound or any other wound can trigger Keloid.
So the excision or removal of Keloid through surgery is not the treatment protocol. Your body is 100% prone to have recurrence of Keloids at that site. A lot of places it is practiced to perform surgery of Keloids followed by radiotherapy which is certainly a dangerous option because the radiotherapy is itself a risky which can cause skin cancer. Only role of surgery is when there are lots of hair present at the site of Keloid or if there is a lot of tension that is causing pain. Just to release the tension sometimes we need to separate the bands of keloids which is the limited option used as a surgery.
What are aggravating factors in keloid?
Though the basic genetic defect of Why Keloids occur is unknown. However, we are now aware of various factors that can trigger keloids. Can also be called as aggravating factors which can worsen the keloids. Which are they?
a) Excess hair in and around the wound/keloids
If keloid occurs on your chest and if it is hairy, please be aware that the above factor can worsen the keloid. This is because the hair follicles can be trapped into Keloids which will in turn irritate the keloids from beneath which will have the expansion effect.
b) If your skin is oily and prone to get pimples, your body can get new keloids on neck, shoulders and back.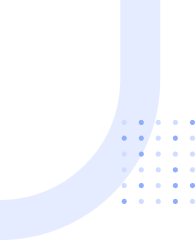 Alisha Shaikh
6. February, 2022.
I am undergoing my hair treatment here in Skincity and I am recommended 6 sittings out of which 3 sittings are completed and I feel really glad to share that I can see 70% improvement in my hairfall. I am very satisfied with the treatment. The staff here is very friendly and highly professional. I would like to recommend you all to do visit Skincity for any of your hair or skin problems. Thank you Skincity😊😊
Dattatray Bhabad
6. February, 2022.
I am in army, I was travelling to Srinagar by train during which I got stuck with electric shock of 25000 kw due to which I got 65% burn all over my body. These burn marks led to keloid all over my body. I visited several doctors / hospitals for my keloid treatment but all in vain, which led me into depression. Once I was going through YouTube regarding same then I came across Dr. Niteen Dhepe's Skincity. I visited this clinic in September 2021, undergoing my keloid treatment here since then and uptil now I have got 80% improvement. I am very satisfied with the treatment being provided herein Skincity. And I would like to highly recommend everyone with any such problems to direcly visit Dr. Niteen Dhepe's Skincity😊
Sukanya Nagarkar
4. February, 2022.
Very happy with the laser treatment and the services provided here. All covid Protocols are being followed properly. Would definitely recommend others as well.
Preeti Singh
3. February, 2022.
It was an amazing experience visiting skincity, very friendly, polite and helpful staffs and Dr Dhepe takes each case by himself he is very good he understands the history of the problem and then provides the solution. I had my acne treatment here & I am very satisfied with the results. The clinic's environment is very good. Kudos to Dr Dhepe & his team😊
Rani Pillay
30. January, 2022.
I have been visiting skincity clinic for my acne treatments and I have get excellent results after treatment Dr Niteen dhepe is an excellent doctor with great experience he really helped me to solve my acne as well as the staff is also helpful...Thank you skincity..
Why To See Dr. Niteen Dhepe with steroid-free Combination Approved.
Genetics
Keloid has very much diverse and varied presentations. It may present as a single or multiple, discrete or confluent , thin linear lesions or large giant nodular patches. This variety of presentations hints at complex and multi-gene inheritance. Those having a mutation (change) in a single gene may have single or less severe keloid while those with multiple faulty genes may show more aggressive pattern of keloids. Specific genes are reported in Chinese and Taiwan population but larger studies are required to know which genes are at fault in each population. Such studies in India are missing and skincity is planning to take up one genetic study on Indian pattern of inheritance.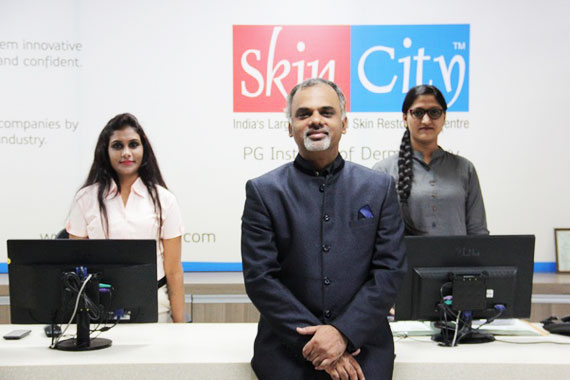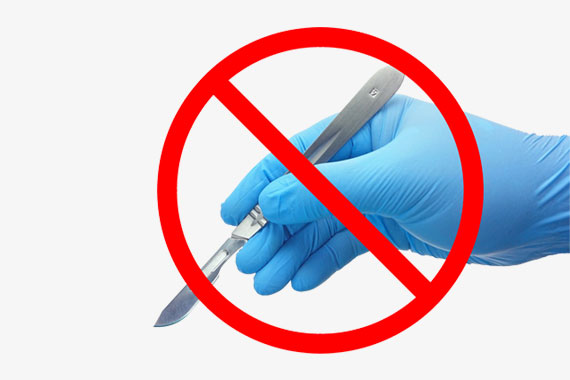 Whether keloid should be operated or not is an area of great controversy. Keloids not only re-occur after surgery, but often are often bigger in size and much harder to treat.
In first place The onset of a keloid is triggered by wounding of the skin. In surgical keloid removal, a much bigger injury is induced by the surgeon. This new and larger injury will obviously result into formation a much larger keloid. The risk of recurrence after surgery for certain keloids such as chest wall, shoulder keloids is near 100%. Local injection of steroids or chemotherapy or radiation after surgery may reduce the risk of recurrence of certain keloids. These interventions have their own limitations and side effects.
Historically most common treatment used in past for keloids is steroids only. It can produce excellent results in short period but does not affect keloid progression. In fact most of the keloids which are slowly progressing become more aggressive after injection therapy.
Steroid creams if used in wrong potency will cause either skin atrophy in surrounding skin. It induced acne and folliculitis in and around keloid. These follicular inflammation and infections act as trigger for growth of same keloid and occurrence of new keloids at periphery.